History & The Team
T&G Builders has been a premier beachfront custom home builder and home improvement contractor for over 25 years. We are known for our uncompromising commitment to quality, our passion for using innovative technology and premium materials to complete projects, and our exceptional attention to detail.
Since our inception, T&G Builders has completed over 500 projects, and we have continued to grow along with Worcester and Sussex Counties to provide residents with gorgeous coastal homes they love to spend time in with family and friends.
We work with our customers through every step of the building process starting with an in-house design service. Your entire construction process will benefit from the streamlined and seamless communication that comes from having everyone involved in your project on the same page. Any changes or alterations will be quickly and effectively communicated to all stakeholders.
Truly, a custom builder we provide our customers with conventionally framed roofing systems and engineered floor joists. This allows us to provide you with a phenomenal, long-lasting finished product that will hold up to the harsh environment of coastal Delmarva. This building method allows for changes to be made easily and found opportunities for additional space and alternate design features.
Our Team
At T&G Builders, our staff makes all the difference. They are all experienced, professional, knowledgeable, and dedicated to serving each of our customers with the right remodeling or new construction solution.
Gary James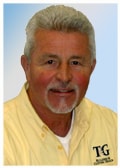 Gary is the President and Owner of T&G Builders. He co-founded T&G Builders with Ted Doukas in 1991 and purchased Ted's share of the business in 2005 to become the sole owner. Honesty, integrity, quality and customer service are the operating principles Gary instilled into the company, and they have been the driving force of the strong growth the company has experienced. Although Gary is no longer involved in the day to day operations, he is still active in the company and provides guidance and oversight to ensure honesty, integrity, quality and customer service are maintained in all facets of T&G Builders. Gary has been happily married to his lovely wife Maureen since 1972. Gary spends as much of his free time as he can with his 4 grandchildren who live nearby. He also enjoys fishing, golf, camping and beach time on Assateague Island.
John Rego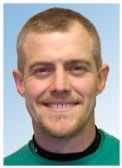 John is the General Manager of T&G and runs the day to day operations of the company. He has been with T&G since 2013… and has held positions in the mortgage industry, as a plumber, a superintendent, and as a manager of a commercial construction company that focused on anti-terrorism and perimeter security. He is a retired Army Ranger with multiple combat deployments, husband, and father of 3 children. In his spare time, John competes in triathlons, ultra-marathons, and enjoys spending time on the water with his family.
Ron Wesche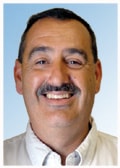 Ron is the Sales Manager of T&G and is truly a local who has lived on the other side of the bay from Ocean City since he was 5 years old in 1972. A few of his hobbies include softball, boogie boarding, golf, and attending his daughters' travel ball games. He is a father of two incredible daughters and a veteran of the United States Navy, serving aboard the USS Carl Vinson. Working in this field has always appealed to him, as every job is different and you can learn something new every day. Over his 18 years of continuous dedication to T&G since March of 1999, he has obtained his Maryland Real Estate License, Maryland Home Improvement Salesman License, and New Home Sales Professional Representative Certification.
Mark Moore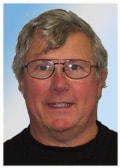 Mark is in charge of design and engineering for T&G Builders and has been with the company since 2003. He brings over 45 years of construction industry experience to the table, with time spent with Hi-rise concrete construction, project management, and residential as well as light commercial projects. Mark enjoys hiking, camping, kayaking, and all things outdoors. He is married and has lived in the Berlin area since 1985.
Linda Szafras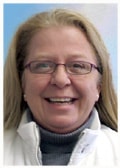 Linda is an Estimator for T&G Builders. She has worked in the construction industry for over 30 years, 20 in commercial construction and in Residential since 2007. Her primary responsibilities include estimating, purchasing and contracting with subcontractors and vendors, job cost analysis (managing job costs for each project), and more. She has lived in the Salisbury area since 2003, and enjoys gardening kayaking, reading, and bicycling.
Marty Rill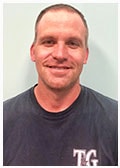 Marty is a Project Superintendent and his job is to manage the day-to-day operations and scheduling on construction sites. His duties also include quality control and subcontractor coordination. He arrived at T&G in 2018, bringing with him over 25 years of experience in the residential construction field, including operating his own residential construction business. He is excited to be on board with T&G Builders and looks forward to working with T&G customers for years to come. Outside of work, Marty loves coaching his kids in soccer, wrestling, and basketball, and fishing.
Jonathan "Bubba" Hastings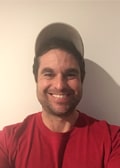 Bubba Hastings is a Project Superintendent who joined the T&G family in 2020. He started his residential construction career at the age of 15 in a lumber yard in Millsboro, Delaware. He has held the positions of laborer to site supervisor throughout his career, gaining knowledge in all phases of residential construction. Some memorable positions he has had the opportunity to hold are site supervisor for Habitat for Humanity, and project manager for season 2 of "Big Beach Builds" on the DIY network. He has a love for the Delmarva Peninsula and has lived and worked here his entire life. Throughout his youth he was a cub and Boy Scout earning the highest rank of Eagle Scout. He was an avid baseball player and enjoyed the team mentality that transcends into this profession. After High School, he went to Virginia Tech to expand his knowledge, as well as taking courses in Building Construction. He was in the Army ROTC and Corp of Cadets, which led to an enlistment in the VA National Guard. Bubba spends his free time fishing on the Chesapeake Bay where he holds a USCG 50 ton masters, near coastal, Merchant Mariner's credential.
Marty Niessner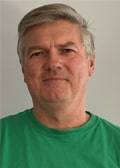 Marty is an Estimator for T&G Builders, joining the team in 2019. He has well over 40 years experience in the construction industry, 20 years as a business owner. Marty is a Certified Graduate Builder, Certified Graduate Remodeler, and Certified Aging in Place Specialist. His diverse background allows Marty to comfortably transition between Estimating, Project Management, Sales, and Design. Marty lives in Ocean Pines, and enjoys spending time with his wife and sons, as well as playing guitar.
Kelly McPherson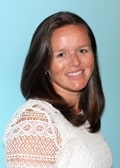 Kelly is the Bookkeeper for T&G Builders. She is also a licensed MD Realtor serving the local Worcester and Wicomico County area, working for Shamrock Realty Group. After dedicating 10 years to teaching elementary education, she decided to follow in her father's footsteps by helping others with their real estate needs. Outside of work, Kelly enjoys spending time with her husband and two children, boating/fishing, teaching international students online, and was an equestrian from the age of 6.
Partner with T&G Builders
T&G Builders is known for upholding the highest quality standards on all of our renovation, remodeling, and custom home building projects. From master suite additions to condo renovations, we have the expertise and communication skills to make your dreams a reality. We work with homeowners and business owners throughout Coastal Delmarva. To learn more about how we can help build or transform your home, contact us today.